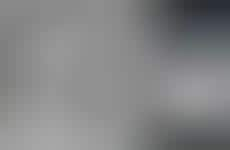 Retailers incorporate beacon tech into in-store infrastructure
Implications - As proximity marketing becomes more widely integrated with brick-and-mortar retail, many brands are opting to invest in store infrastructure that has beacon systems built into it. Whether incorporated into shelving systems or as attachments to the product itself, the natural incorporation of beacons into retail design highlights the continued progression toward an entirely unobtrusive relationship between individuals and their gadgets. In addition to highlighting the forward-facing implications of the Internet of Things, this shift points to the prominent role of technology in delivering personalization in retail settings.
Workshop Question
- What is one technology you're currently using? What would use of that technology look like in 5, 10, an 15 years?
9 Featured, 72 Examples:
365,345 Total Clicks
Date Range:
Jul 15 — Sep 16