Trend Hunter's Toronto Jobs
Fully Paid Junior Writing and Business Development/Sales Jobs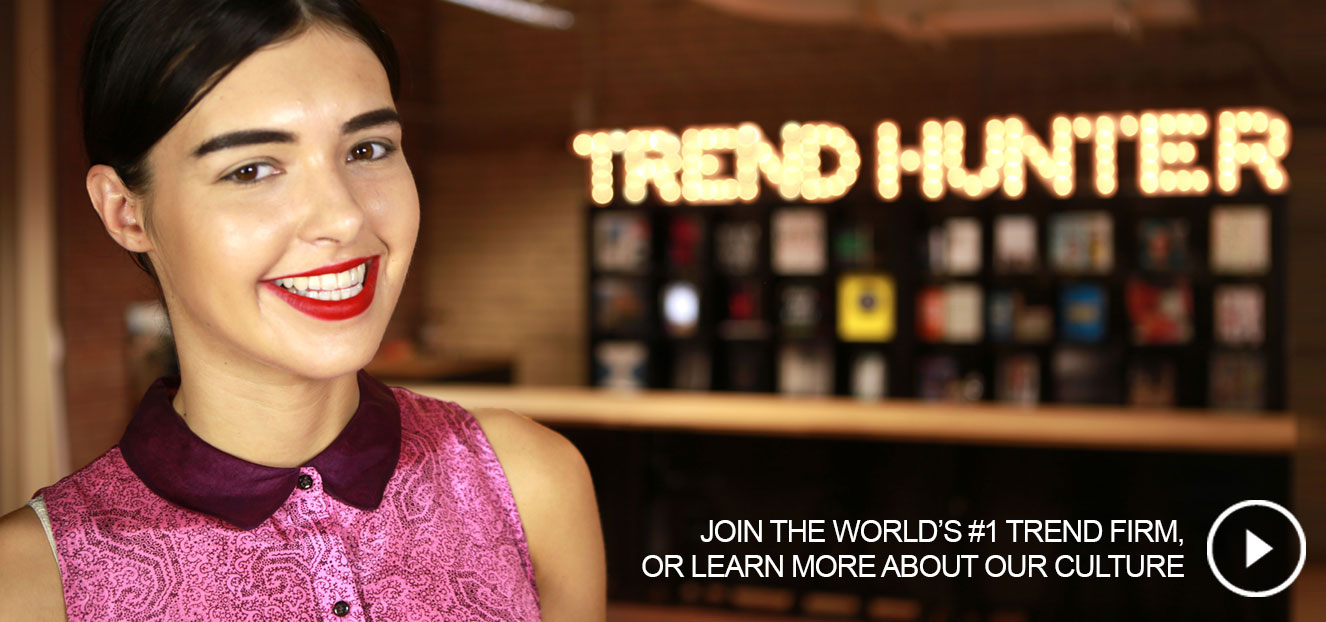 Accelerate Your Career at The World's #1 Trend Firm Apply Now
Trend Hunter is the world's largest, most-popular trend firm with an innovation accelerator relied upon by over 500 of the world's most powerful brands, including Coca-Cola, Adidas, Sony, IBM, NBC, National Geographic and NASA. We are putting Canada on the map in the world of innovation with New York Times Bestselling Books, the hottest clients, the coolest projects and Future Festival - the "best innovation event" on the planet.

We're proud to be one of Canada's most award-winning start-ups with an incredibly strong work culture, featured as the Wall Street Journal workplace of the day, "One of Canada's Most Innovative Companies" and as Canada's Best Start-up Work Culture.

If you are a fun-loving person motivated to take on meaningful work, we want to connect with you. We're looking for ambitious young people who want to help us evolve our amazing culture while putting Canada on the map in the world of Trends and Innovation.

Our key challenges include: scaling our fast growth Trend Advisory, innovation research for our next New York Times Bestseller, growing our massive web platform, figuring out ways to engage our 4,000,000+ social media fans and building our Future Festival (rated by 71% of attendees as the greatest business event they've ever ben a part of). In short, the challenges are exciting.

We will empower you. As a young millennial, you will be granted autonomy, challenging work, and exciting projects in an atmosphere specifically designed to encourage you, train you, and unleash your full potential. Watch the video to learn more! :)

• Wall Street Journal Workplace of the Day "An Office as Hip as Its Occupants"
• Awarded, "One of Canada's Most Innovative Companies" - Canadian Innovation Exchange
• Canada's Best Start-up Work Culture - Techvibes
• Globe and Mail Amazing Space - Globe and Mail
• Office Culture Profiled on CNN, National Post, Globe and Mail, Rogers TV, BNN, Toronto Star, CityTV

"My Trend Hunter career immersed me into the world of professional writing, advanced social media for business and all things cutting edge.... I've expanded my creative writing and built my personal brand in ways I never even imagined. " - Jana Pijak
Within Canada, there are very few innovation, dot com or media jobs that compare, particularly if you're a millennial as we've built a gamified culture. While junior people at old-school publications are fetching coffees and making copies, our new teammates are helping the world's most powerful innovators inspire their breakthrough ideas, all while learning the cutting edge of social media, innovation and trend research. We also rotate all the 'perks' of a media company enabling everyone a chance to attend pr events, interview celebrities and star in videos, if they choose. You'll also enjoy weekly beer parties and be a part of an epic mission.
A Few of Our Clients:
Current Job Opportunities:
• Event Sales Representative

Event Sales Representative
The hired applicant will become a master at Trend Hunter, inclusive of all products and services. They will generate opportunities for new business via outbound communications leveraging high level value propositions, differentiators, key stats and client stories, testimonials and other marketing materials. Using the tools available to them, they will establish lasting relationships with leaders in innovation and consumer insights, generating awareness and educating these leaders about Future Festival as well as Trend Hunter's subscription-based Advisory services.
They will work within a fast-paced environment and will rely heavily on their strategic communication, relentlessness and work ethic to make it to the next level. Working closely with the Chief Growth Officer and the Head of Future Festival, the hired applicant will also contribute to growing the Future Festival brand. This role is the first step to becoming a full-time member of Trend Hunter's Business Innovation Group.
The Opportunity: Trend Hunter continues to grow as a company and with this acceleration comes an opportunity to really take advantage of our market potential. Growing from 30 to 55 over the last year, the team is constantly challenged with new responsibilities, creative challenges and areas of development. Our client list is constantly adding top-tier names like Nasa, Samsung and Netflix and this role is central to bringing Trend Hunter solutions to the innovation community.
Requirements: All applicants should have successfully completed their undergraduate studies by the starting date and should be ambitious and passionate about sales. Applicants should be familiar with the website's content and festival.
Start Date: The position will begin in September 2019.
Please apply by sending your resume and cover letter to careers@trendhunter.com
7 Brands in One = More Opportunity! Apply Now
Trend Hunter includes multiple brands, including: TrendHunter.com, Keynotes.org, SocialBusiness.org, Trend Hunter TV and TrendReports.com. Depending on our latest goals and your interests, there will be many unique opportunities for you to develop your skills in our program. Here's a highlight of each brand:
Our Sweet Toronto Office Apply Now
As you might expect, Trend Hunter's Toronto office exudes cool. Located near Queen and SoHo, the office is a lofty brick and beam open concept space. A media wall, projected scoreboard, beer fridge, fireplace, and British phone booth are just a few examples of how this space is extremely unique (not to mention all of our wonderful Toronto writers, research experts and editors).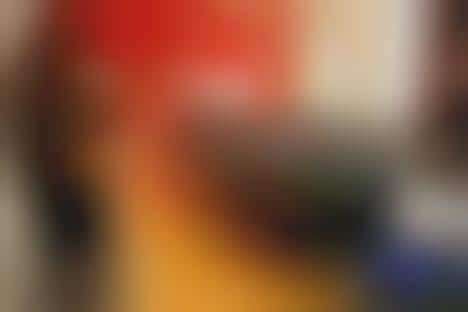 At Trend Hunter, our days aren't just about having an awesome time writing stellar articles about the most interesting stuff on the planet. Sometimes we also have fun.
Apply Now - Interested in Joining Trend Hunter? Apply Now
You are an ambitious, enthusiastic and outgoing self-starter looking to learn more about journalism, research or business development. You crave the cutting edge and love the latest in fashion, tech, design, pop culture and viral videos. You are ambitious and web 2.0 savvy (ie. you understand social media, Twitter, Facebook, LinkedIn and generally what we're trying to do.)
Note: Getting a job at Trend Hunter is a competitive process. You should make yourself very familiar with the website, our advisory services and any page on the top bar of our website (that's a hint!).