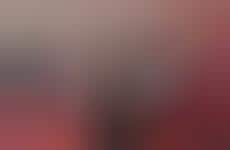 Luxury fashion brands enter the gaming space via experiences and collectibles
Trend - High fashion and cosmetics brands are incorporating interactive gaming into their product experience, whether that's in the form of collectible board games, or in-store experiences. The adoption of interactive play by brands typically associated with sophistication and sensibility makes them more relatable.

Insight - As Millennials gain more disposal income, they look into spaces that will allow them to build a sophisticated aesthetic and make them feel special. As their buying power amounts gradually, this demographic searches for more accessible and low-risk ways to enter the luxury space—whether that be through a small purchase or a brand experience.
Workshop Question
- Conceptualize how your brand could create a collectible game based on its identity, or create an in-person gaming experience.
5 Featured, 43 Examples:
303,579 Total Clicks
Date Range:
Mar 18 — Dec 19