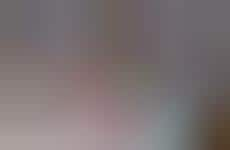 Brands address fair wages through public acts to expose inequality
Trend - Brands taking a stance against wage inequality—race, gender, etc.—are turning to very public, very blunt methods. Brands are leveraging their own products and services to convey messages of global equality to build consumer trust, increase transparency, and use their status to disrupt social views on equal pay.

Insight - The shift to conscious consumerism is affecting purchasing decisions in many ways as individuals demand more mindful business practices—from highlighting sustainability to placing emphasis on ethical guidelines that concern gender and wage equality. By prioritizing brands that meet these demands, individuals feel better about their buying habits and empowered in driving the movement for societal equality.
Workshop Question
- How can you use your brand to address political or global inequality issues?
5 Featured, 45 Examples:
83,612 Total Clicks
Date Range:
Feb 18 — Oct 18