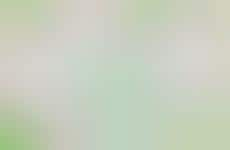 Hotlines become increasingly niche in the support services they provide
Trend - Hotlines are no longer restricted to functions like supporting people's mental health. Instead, they are becoming much more specific in the support they offer–with everything from sleep-inducing services to ones that aid refugees who are crossing the Mediterranean.

Insight - In the contemporary world, consumers are facing various negative physical and psychological issues that vary in intensity. Many turn to digital technology and streamlined communication tools for solutions. Given the accessibility to such platforms, consumers motivate demand for hyper-targeted and curated services that cater to their specific issues. As a result, individuals feel better supported and as part of a community connected through shared experiences.
Workshop Question
- Brainstorm a hotline service that your brand could offer its customers.
Trend Themes
1. Hyper-targeted Hotlines - Companies are becoming more specific with the support they offer by establishing hyper-targeted hotlines.
2. Interactive Hotlines - Businesses are incorporating audience participation through an interactive hotline component.
3. Plant-based Hotlines - As plant-based eating grows in popularity, hotline services are being established to support those who want to reduce the amount of meat they consume.
Industry Implications
1. Health and Wellness - Hyper-targeted and curated support service hotlines are making waves and becoming the norm in the health and wellness industry.
2. Fashion - The fashion industry is incorporating interactive and exclusive hotlines as part of new experiences to boost audience engagement.
3. Food - Plant-based eating hotlines are springing up as consumers seek to reduce their meat consumption, creating opportunities in the food industry.
6 Featured, 43 Examples:
201,884 Total Clicks
Date Range:
Mar 17 — May 19