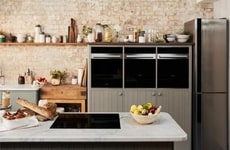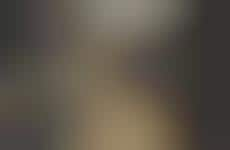 Brands expand their physical presence by creating branded cafe locations
Trend - Branded cafes are being launched as a permanent in-store feature or as a limited-time pop-up experience. The outcome provides consumers with a sensorial experience, as well as a chance to purchase tangible goods.

Insight - Since most goods can be conveniently purchased online, consumers who opt-in for brick-and-mortar shopping prioritize unforgettable experiences and unparalleled customer service. This is especially true for the Millennial demographic who tends to place a premium on interesting and novelty experiences that bring them closer to a brand. When satisfied, consumers feel closer and more trusting.
Workshop Question
- If your brand were to create a consumer experience representative of itself, what would that look like?
Trend Themes
1. Branded Cafes - As more consumers opt-in for brick-and-mortar shopping that prioritizes unforgettable experiences and unparalleled customer service, more brands are creating branded cafes to bring them closer to consumers
2. Experience-focused Retail - Brands are enhancing brick-and-mortar spaces to be more than just a transactional location but also a space where consumers can experience the brand's product in person
3. Food Waste Reduction - As more brands aim to reduce food waste, food-focused pop-up experiences are being launched as opportunities to creatively repurpose often-wasted food
Industry Implications
1. Retail - Retailers can create cafes or experiential spaces alongside their main offerings to provide customers with in-person product experiences
2. Food and Beverage - F&B businesses can launch innovative cafes that cater to specific diet trends or feature menus inspired by food that is commonly wasted
3. Sustainability - Businesses with a focus on reducing food waste can launch initiatives such as pop-up cafes to raise awareness and encourage more mindful food consumption
6 Featured, 52 Examples:
183,295 Total Clicks
Date Range:
Nov 17 — Oct 18