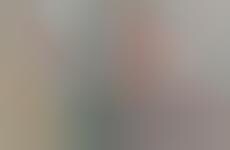 NBA collaborations with lifestyle brands reflects the evolution of streetwear
Implications - As limited-edition streetwear collaborations have become more sought after by consumers, other brands, like the NBA, have tapped into these collaborations to create statement pieces. Such collaborations have transformed NBA-related apparel from fans supporting their team, to consumers wearing apparel that represents both their favorite team (or player), and their personal brand.
Workshop Question
- What role can your brand play in supporting your consumer's personal brand?
Trend Themes
1. Streetwear Collaborations - As limited-edition streetwear collaborations have become more sought after by consumers, businesses should explore collaboration opportunities with streetwear brands to offer highly desirable, unique and limited edition products that cater to a wide range of consumers.
2. Nostalgic Inspiration - Businesses should tap into a craving for 90s nostalgia by creating collections and offerings that update classic looks to cater to a consumer desire to relive childhood memories and embrace vintage/retro aesthetics.
3. Premium Sports Fashion - Creating fashionable pieces for sports fans who want to represent their favorite teams off the court allows businesses to capitalize on the burgeoning trend of fashionable sports clothing, sending a message that sports clothing can be stylish and create a new era of premium sports fashion.
Industry Implications
1. Fashion - The fashion industry can learn from these successful collaborations and create unique and disruptive product launches using nostalgia and collaboration with sports brands as marketing angles.
2. Sports - The sports industries can capitalize on the trend of fashionable sports clothing and offer premium sports fashion that incorporates modern styles with classic and retro looks to appeal to a younger, fashion-forward consumer base.
3. Retail - The retail industry can use these partnerships to offer exclusive and limited edition products to create differentiation in the market and encourage customers to shop more frequently at their retail locations.
4 Featured, 32 Examples:
89,810 Total Clicks
Date Range:
Mar 18 — Oct 18