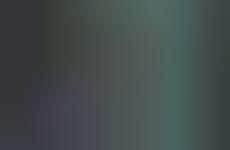 Cancer testing takes the form of bold, in-your-face marketing experiences
Trend - More than just raising awareness, not for profit organizations are turning to activations and pop-ups that boldly encourage testing of certain diseases. Whether it be providing medical professionals on-the-spot to analyze patients or creating stunts that speak to the dangers of not getting checked out.

Insight - Consumers are in a contradictory position when it comes to health, as the Internet has increased self-education on wellness, yet the average consumer is busier and more stressed than ever, and therefore may not have time for physical maintenance. With this in mind, there is a need for brands in the health space to develop more convenient and accessible ways to do so.
Workshop Question
- What types of social causes and initiatives does your brand support? How can you make that messaging more interactive and engaging for your audiences?
4 Featured, 32 Examples:
33,789 Total Clicks
Date Range:
Mar 17 — Nov 18