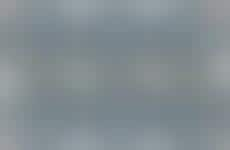 Alcoholic beverages are marketed as post-exercise items
Trend - Alcohol brands are targeting fitness enthusiasts in distinct ways, offering beverages or creating spaces that are designed specifically with fitness in mind. This unique niche allows for the alcohol industry to enter a large consumer space that it's typically considered to be the antithesis of, thus offering both function and novelty.

Insight - For health-conscious consumers, indulgence often comes with feelings of guilt or 'backtracking." These consumers seek out ways to balance their needs with their wants, and are drawn to brands that are able to strike a balance between things they enjoy, and things that are good for them.
Workshop Question
- What unlikely business could your brand partner with to target a new group of consumers?
Trend Themes
1. Functional Alcoholic Beverages - Alcohol brands are creating beverages that serve a purpose beyond intoxication, such as post-workout recovery.
2. Health-conscious Indulgence - Consumers seek out brands that allow them to indulge in something enjoyable without feeling guilty or compromising their healthy routine.
3. Athletic-inspired Alcohol - Brands are targeting fitness enthusiasts by incorporating athletic themes and ingredients into their alcoholic products.
Industry Implications
1. Food and Beverage - Innovation in functional beverages and healthy indulgence can disrupt traditional markets and create new opportunities for food and beverage companies.
2. Fitness and Wellness - Athletic-inspired alcoholic products are a new avenue for fitness and wellness brands to extend their reach and appeal to a wider audience.
3. Alcohol - The alcohol industry can tap into the growing health and wellness trend by creating products that cater to health-conscious consumers while still offering a unique and enjoyable drinking experience.