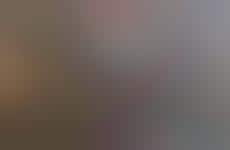 In-store digital catalogs add interactive customization to sports gear shopping
Implications - In-store retail concepts have begun incorporating digital catalogs that provide highly detailed and constantly updated information on high-performance equipment. In adding this second layer of customization to the in-person shopping experience, retailers can enrich the expertise provided by the salesperson in a way that feels tailored to the individual consumer.
Workshop Question
- How can you give your customer more product information, without overwhelming them?
Trend Themes
1. In-store Digital Catalogs - The trend of using highly-detailed and constantly updated digital catalogs to provide a personalized shopping experience in the store.
2. Interactive Retail Experiences - The trend of creating immersive experiences using technology, such as RFID technology, dynamic displays, and touchscreen stations.
3. Virtual Change Rooms - The trend of providing consumers with a digital rendering of how clothing will fit their body, using 4D technology.
Industry Implications
1. Retail Industry - Incorporating technology into the in-store shopping experience to provide an immersive and personalized experience for consumers.
2. Footwear Industry - Using technology, such as RFID tags and interactive displays, to provide consumers with detailed information about products and enhance their shopping experience.
3. Fashion Industry - Developing 4D virtual shopping assistants to make online shopping more personalized and accurate.