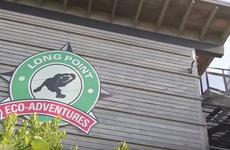 Modern workplaces integrate extracurricular activities to encourage bonding
Implications - Recognizing the importance of workplace bonding, employers are integrating activities and expeditions that go outside the office for experiential appeal. Bringing employees to out-of-office destinations for leisurely activity as opposed to work-related events, employers are showcasing a willingness to reward their staff while also encouraging a sense of communication among fellow peers.
Workshop Question
- How often does your team get a chance to interact outside of the office?