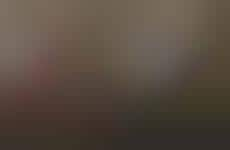 The transgender community establishes a mainstream presence
Implications - In recent years, the transgender community has risen to the forefront of LGBTQ efforts with the help of celebrity advocacy and a growing presence in the mainstream media. This is not only an indication of the evolving attitudes towards gender representation, but also an effort on behalf of the transgender community to educate the public by sharing their own personal experiences.
Workshop Question
- How could your brand be more mindful of various types of diversity? Financial diversity? Gender diversity?
Trend Themes
1. Transgender Visibility - Increasing visibility of transgender people and their stories in popular media and social platforms.
2. Transgender Empowerment - Transgender empowerment campaigns and initiatives that aim to improve the lives and opportunities of transgender individuals.
3. Transgender Representation - Transgender representation in the fashion and media industries, as well as exclusive modeling agencies for transgender talent.
Industry Implications
1. Fashion Industry - Fashion brands and exclusive modeling agencies are embracing transgender models, providing more job opportunities and representation.
2. LGBTQ+ Rights Advocacy Industry - Organizations and campaigns supporting the empowerment and visibility of transgender individuals and other members of the LGBTQ+ community.
3. Ad Campaign Industry - Ad campaigns that promote inclusivity and acceptance of people from diverse backgrounds, including transgender individuals.
8 Featured, 52 Examples:
610,050 Total Clicks
Date Range:
Dec 14 — Jul 15