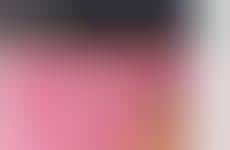 Single-serve, limited-prep products market to vegan consumers
Trend - The vegan industry is now focusing its efforts on portion-control, which it previously left untouched due to the inherently healthy associations that vegan food products already had from the average consumer's perspective. The shift to single-serve, no-prep products provides a solution to a category that was once perceived as time-consuming due to its associated restrictions.

Insight - Much like the average consumer, individuals with niche diets become frequently overwhelmed in the accelerated urban environment by daily tasks, pertaining to one's personal lifestyle or work. As a result, many seek ways to save on time by speeding up or condensing certain aspects of their day-to-day. Given the movement toward health and wellness, the emphasis is placed on products that answer niche consumption interests in a substantial and holistic manner.
Workshop Question
- How could your brand re-market its product to prioritize accessibility and convenience?