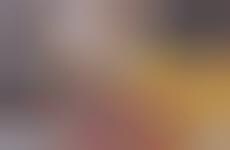 Viral canines parlay Instagram fame into meaningful brand partnerships
Implications - In a curious progression of direct-to-consumer marketing by way of social media influencer campaigns, Insta-famous dogs are parlaying viral buzz into prosperous brand partnerships. This intriguing progression speaks to the evolving nature of the pet economy, while it also serves as an example of how influencer marketing is expanding beyond the more obvious iterations in fashion, beauty and experiences such as music festivals.
Workshop Question
- What emerging niches within the influencer economy can your brand be exploring in order to better grasp the more unexpected applications?
6 Featured, 51 Examples:
236,830 Total Clicks
Date Range:
Jul 16 — Jun 17