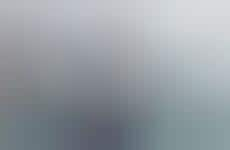 Brands typically unrelated to print media turn to magazines
Trend - Brands associated with everything from digital media to car share services are making moves to enter the print media space via curated magazines. These magazines offer a tangible form of interaction with the content, ideas and business models associated with the brands in question.

Insight - Though the social media landscape isn't something consumers aren't going to let go of, it's created a new understanding of print--where magazines are viewed by consumers as novelty creative pieces. Consumers appreciate the tangible aspects of print more now, and can even view them as collectible items.
Workshop Question
- Conceptualize a magazine that centers around your brand's business model.
4 Featured, 31 Examples:
41,475 Total Clicks
Date Range:
Apr 18 — Oct 18