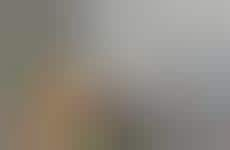 High-tech sous vide appliances offer an ultra-luxe experience
Trend - Brands are releasing collections of upmarket sous vide appliances that boast high-end features such as connectivity and smart monitoring. These products enable luxury-minded consumers to master the technique at home and in style.

Insight - Intrigued by the prospect of preparing meals that were once only available to them in restaurants, contemporary consumers are prioritizing products that enable them to learn new techniques and enjoy special meals from the comfort of their own home. Connected to a desire to perfect a skill, consumers look for products that provide assistance and guidance through technological means, allowing them to feel supported and confident throughout the process.
Workshop Question
- What can you play up in order to offer luxury consumers an expert-level experience?