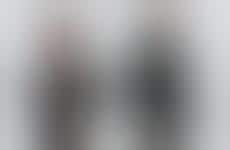 Outdoor clothing items are adapted with heated technologies
Trend - The adoption of heating technology in everyday outdoor clothing items allows for customers to reap the benefits of lightweight yet highly functional winter clothing items. These items come in everything from long-sleeved shirts to jackets.

Insight - Venturing outdoors in the wintertime is at best uncomfortable and at worst dangerous for most consumers, and effective protective wear is crucial. Items that are both lightweight and warm are especially important to consumers, as the weight of traditional winter gear tends to slow wearers down. Thus, people seek out innovative clothing technologies that allow them to remain safe and comfortable in cold weather.
Workshop Question
- How could your brand cater to consumer lifestyle habits and their needs simultaneously?