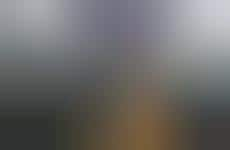 Online influencers and vloggers evolve into digital animations
Trend - Online influencers continue to evolve with emerging platforms and forms of content creation, and with that, we're seeing a shift toward more digitally animated personas. These digitally created animations that evoke nostalgia and familiarity in their cartoonish form.

Insight - Millennials and Gen Z consumers emphasize experience not only in the product space, but also in reference to content and beyond. As a result, younger audiences prioritize novelty—whether it be in terms of immersion or something unexpected. In this space, engagement is increased as consumers choose to interact and explore new forms of presentation, product storytelling, and more.
Workshop Question
- How can your brand leverage an unconventional influencer or media persona to add a sense of nostalgia and sentimentality to your brand?
5 Featured, 45 Examples:
74,713 Total Clicks
Date Range:
Oct 17 — Dec 19