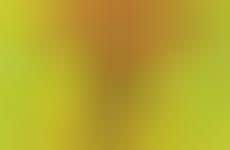 Consumers search for bold flavors that wont compromise health
Implications - As consumers become more adventurous with their eating, they begin seeking bolder, more distinctive flavors; however, this adventurous eating is tempered with a growing concern for health. Citrus foods fulfill both these criteria -- its addition to meals allows for full flavor without unnecessary calories, signalling that consumers will choose flavors with a healthy perception over those without.
Trend Themes
1. Healthy Flavor Infusions - As consumers seek out more unique and bold flavors, healthy ingredients like citrus are becoming a popular option for satisfying both taste and health preferences.
2. Citrus-based Snacks and Treats - The use of citrus flavors in a variety of snacks demonstrates its versatility and appeal to a wide range of consumers.
3. Citrus for Immune Boosting - Brands and individuals are incorporating citrus into recipes and food products to promote the immune-boosting benefits of vitamin C.
Industry Implications
1. Food and Beverage - The food and beverage industry can utilize citrus as a versatile and healthy ingredient for creating new and unique products.
2. Health and Wellness - Citrus-based products and recipes can be marketed towards individuals looking to boost their immune system and overall health.
3. Snack and Convenience Foods - Citrus flavors can be incorporated into a variety of snack and convenience foods to meet consumer demands for healthy and bold flavor options.