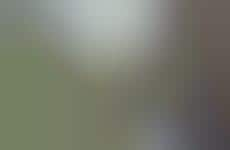 Real estate developers are betting on convenience and comfort
Trend - Architects, developers, and governments are proposing neighborhoods and developments that are centered around community-building and local businesses. These spaces are intended to be car-free and to have all necessities within a short walk or bike ride.

Insight - As urban centers expand in size and population, consumers are recognizing that their quality of life is depleting—whether that be due to social isolation, affordability issues, lengthy commutes, or pollution. As a result, many are moving away from city centers and turning to community-based neighborhoods. In doing so, individuals gain a sense of belonging because they can facilitate stronger connections with the people around, while also satisfying the need for convenience and cleaner air.
Workshop Question
- How can your brand reach consumers in 15-minute cities?
6 Featured, 50 Examples:
170,764 Total Clicks
Date Range:
Jan 20 — May 22