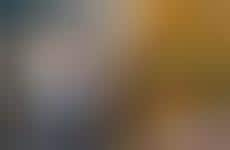 Cities combat littering with interactive, game-inspired disposal systems
Implications - A means to inspiring a more positive relationship between individuals and their environments, gamified disposal programs provide a unique way for municipalities to reposition the act of properly disposing of waste. By adding an extra layer of engagement to the disposal process, these initiatives keep individuals from falling into bad habits and complacency. Most importantly, these gamified systems momentarily align the individual consumer with the cause at hand, encouraging them to take ownership of the issue.
Workshop Question
- If your brand were to launch an interactive eco-friendly initiative, what would it be?
5 Featured, 41 Examples:
515,335 Total Clicks
Date Range:
May 14 — Oct 15