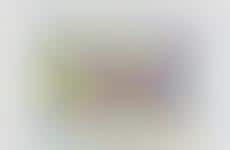 Retailers adopt connected shelving systems to ease customer experience
Trend - Retailers, particularly those in the food and beverage space, are turning to technology to transform once-traditional shelving systems. Whether allowing for greater information on the products being sold or enhancing the convenience of shopping in general, such systems are adapting to consumers' expectations for informed yet fast purchase journeys.

Insight - Brick and mortar shopping experiences now compete with online shopping experiences, with consumers preferring the convenience of virtual shopping as well as the ability to quickly research products before buying. Brands that are able to replicate these experiences in-store have a leg up in the brick and mortar space.
Workshop Question
- Consider where your brand could adopt intelligent systems at its retail locations.