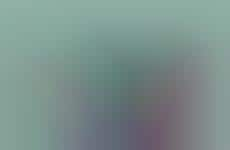 The popularity of subscriptions leads to to specialized iterations
Trend - Having gained a huge amount of subscribers and believers since its fairly recent inception, the subscription box service model is now entering in some highly specialized industries, and catering to highly specific demographics. By catering to "super fans" of specific products or experiences, services that fall into this category are able to expand their reach in terms of what can be offered via this format.

Insight - The average North American consumer today, particularly those within Gen X and younger generations, are extremely varied in their interests. The "one-size-fits-all" approach to curating products, services and campaigns no longer works for modern consumers due to the diversity of choice they now have, and their increased willingness to explore a range of hobbies and interests. Thus, brands that go the extra mile in catering to their more niche interests are able to better establish loyalty with their core customers.
Workshop Question
- How is your brand targeting its customers more specific interests?
5 Featured, 41 Examples:
60,360 Total Clicks
Date Range:
Apr 18 — Dec 19