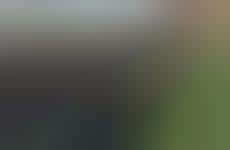 Rooftop gardens and green oases are the next focus of urban planning
Implications - Rooftop gardens that produce harvests, offer education, and/or spaces to relax are becoming increasingly common in urban areas. These environments are being centered around urban planning initiatives as consumers seek forms of escapism in the face of rising urban populations, and governing bodies seek long-term solutions to minimize ecological footprints.
Workshop Question
- How can your brand contribute to long-term positive social or environmental change?
6 Featured, 53 Examples:
151,818 Total Clicks
Date Range:
May 16 — Apr 18