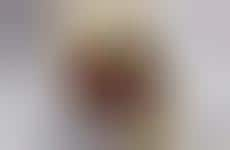 Consumers add artistic plating to meatless foods for contemporary appeal
Implications - Playing with color and food form, consumers are transforming traditional meatless meals into more aesthetically intriguing dishes. As the health movement rages on and vegetarian cuisine becomes more mainstream, consumers are turning to creative cooking styles to enhance everyday routine. Redefining how ingredients like vegetables are cooked and presented, these dishes not only speak to a growing acceptance of healthy consumption, but also how meatless cuisine is evolving to entice reluctant eaters.
Workshop Question
- How can you increase your brand's visual appearance as a way to attract consumers?