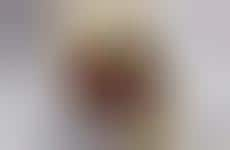 Consumers add artistic plating to meatless foods for contemporary appeal
Implications - Playing with color and food form, consumers are transforming traditional meatless meals into more aesthetically intriguing dishes. As the health movement rages on and vegetarian cuisine becomes more mainstream, consumers are turning to creative cooking styles to enhance everyday routine. Redefining how ingredients like vegetables are cooked and presented, these dishes not only speak to a growing acceptance of healthy consumption, but also how meatless cuisine is evolving to entice reluctant eaters.
Workshop Question
- How can you increase your brand's visual appearance as a way to attract consumers?
Trend Themes
1. Aesthetic Food Plating - As consumers seek healthier food options, they also look for creative ways to make their meals more visually appealing, creating new opportunities for artistic food plating.
2. Vegetarian and Vegan Protein Options - With an increasing demand for meatless options, businesses are offering vegetarian and vegan protein alternatives, attracting not only vegetarians but also meat eaters to try new dishes and challenge preconceived notions.
3. Sustainable Plant-based Products - Artificial intelligence and biochemistry are being used to create sustainable plant-based products that replicate the taste and texture of animal-based proteins, presenting solutions to global food security and environmental challenges.
Industry Implications
1. Food and Beverage - By incorporating creative and visually appealing plating techniques, food and beverage companies can entice consumers to try new and healthier dishes, potentially leading to increased sales.
2. Health and Wellness - The increased demand for vegetarian and vegan protein options is driving innovation in the health and wellness industry, leading to the development of new products and services to meet consumer needs.
3. Technology - Artificial intelligence and biochemistry are being used to create sustainable, environmentally friendly products, demonstrating the potential for technology to contribute to solving global challenges and disrupting traditional industries.