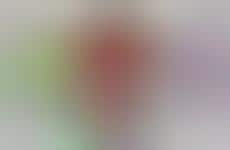 Personalized avatars are now used for real-world functions
Trend - Personalized avatars have long been used in gaming and social media, and now their use is extending to real-world functions, whether those relate to the purchase journey or functions like productivity. This shift comes as a result of the rapidly amalgamating digital and physical worlds, and caters to consumers' preferences for personalized and experiential shopping experiences.

Insight - For young consumers in particular, personalized digital avatars have become a new form of self-expression and communication. Digital avatars' emergence has typically been specific to conversational or entertainment-based formats, but their prevalence in many Millennial and Gen Z's communication styles has resulted in an opportunity for their use in other transactional experiences. The use of these personalized avatars in branded experiences results in a more interactive and enjoyable experience for those already accustomed to using them.
Workshop Question
- Conceptualize how your brand could use personalized avatars in the purchase journey, or to enhance its product/service.