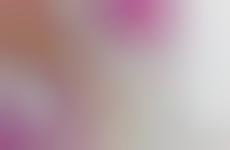 Edamame is thriving in the culinary world beyond Japanese markets
Trend- As a source of soy protein, fiber, and vitamin K, consumers have begun to crave edamame as a typical staple in their health-focused diets. Brands taking note have begun creating new, healthified products that either incorporate edamame or isolate it a new way; from edamame-topped pizzas to crunchy, puffed edamame snacks.

Insight - With the rise of health-conscious consumers in the culinary space, there has been an increase in the expectation that traditional products can now be adapted to healthier options. These consumers value traditional ingredients and flavors but at the same time want to maintain their health goals and can do so with the help of brands.
Workshop Question
- How can you incorporate a traditional ingredient or tool, in order to elevate a new product or service?