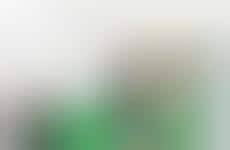 Sunscreen is reformatted for easy application to better suit daily use
Implications - With consumers being more aware of the necessity of using sunblock daily, sunscreen in powdered formats have grown in popularity due to their simple and non-greasy application, unlike their traditional counterparts.

Insight - Consumers who communicate mostly through social media are spending more time taking and reflecting upon photos of themselves than any other generation. This creates an increased emphasis on appearance. As a result, consumer needs specific to skincare, cosmetics, fashion, etc are shifting to address multiple aesthetic needs.
Workshop Question
- Consider how your brand could reinvent one of your traditional offerings to better meet the needs of your consumers.