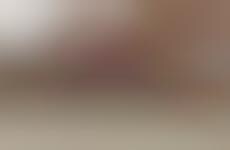 The traditional school uniform is adapted to suit modern interests
Trend - With authenticity in branding becoming increasingly important, individuals and companies that are associated with strong and influential branding are entering unlikely spaces, including the design of school uniforms. The creation and branding of school uniforms, whether by celebrity or creative agency, authentically connects to Gen Z consumers as this demographic's buying power grows.

Insight - Growing up in the age of social media, Gen Z's curation of their personal brands online is inherently tied to their everyday life. Part of that includes the influence of celebrities, and the emulation of the lifestyles celebrities subscribe to online. The Gen Z preference for branded products, clothing items, and services are a direct result of these influences.
Workshop Question
- How could your company adopt Gen Z-inspired branding?
4 Featured, 36 Examples:
73,186 Total Clicks
Date Range:
Apr 18 — Jan 19