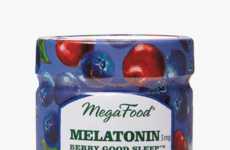 Desserts that contain sleep-inducing ingredients are on the rise
Implications - Food brands are catering to the consumer habit of snacking at night by adding sleep-enhancing ingredients to desserts that are typically considered to be unhealthy. These items serve as an excellent example of how brands can cater to existing consumer habits and try to market to those, rather than trying to shape their habits or enforce new ones.

Insight - Understanding the lack in the market for multifunctional products that allow for late night snacking, brands are looking to further ritualize this behavior in consumers. The inclusion of sleep-inducing ingredients into snacks associated with late-night consumption showcases how there is a hybrid desire to view an existing category with a fresh perspective both by consumers and brands alike.
Workshop Question
- How could your brand better cater to consumers' existing habits rather than trying to enforce new ones?