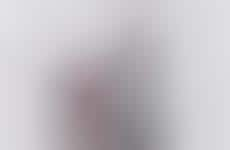 Brands look for poetic inspiration in order to elevate their packaging design
Trend - Brands are leveraging the works of poets to create packaging aesthetics that are ethereal and capture consumer attention. Done either in collaboration with a creative agency or a poet, these romanticized designs combine minimalism with poetic novelty.

Insight - Romanticism is often quoted by contemporary consumers as many are excited to engage with and discuss the alluring works that define this movement in art and literature. Those who want to enrich their cultural knowledge look for both historic, as well as contemporary examples. Receptive to the different mediums romanticism is translated in, this interest allows the movement to be embraced as a selling point for products.
Workshop Question
- How might you introduce romanticism to your product/service?
Trend Themes
1. Romanticism in Packaging Design - Brands are leveraging the works of poets to create poetic and ethereal packaging aesthetics.
2. Poetry-inspired Limited Edition Products - Limited edition products that draw consumer attention with romanticism, embracing the intersection between poetry and different product domains.
3. Poet-inspired Charitable Collaborative Products - Collaborative products combining poetic inspiration with socially-conscious causes to drive charitable efforts.
Industry Implications
1. Consumer Goods - Consumer goods companies can leverage romanticism and poetic inspiration to create aesthetically pleasing, emotive, and memorable packaging designs.
2. Food and Beverage - Food and beverage companies can draw consumer attention through romantic and poetic packaging designs, creating unique tasting experiences that embrace sentimentality and creativity.
3. Fashion and Accessories - Collaborations between poets and fashion or accessory companies can result in the creation of meaningful products that benefit socially-conscious causes.
4 Featured, 36 Examples:
69,665 Total Clicks
Date Range:
Jun 19 — Feb 20