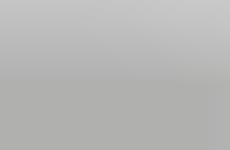 Kombucha boasting apothecary-style branding emphasizes healthful values
Trend - Taking cues from the worlds of health and beauty, a number of new kombucha brands are choosing to emphasize the medicinal properties of the drink with apothecary-style bottle designs that communicate a view to wellness that borders on scientific precision. This evolution highlights the continued importance of packaging when it comes to communicating core brand values and the effectiveness of apothecary branding in particular when looking to emphasize the healthful benefits of a product.

Insight - This trend speaks to the fact that while consumers once viewed ancient or holistic remedies as unreliable in comparison to modern medicine, the current zeitgeist legitimizes many of these practices and makes room for holistic remedies to exist alongside modern medicine. By marrying the two, these offerings appeal to both sensibilities for consumers looking to use their diet to accelerate their wellness goals. As consumers continue to prioritize their wellness goals, they seek out convenient and reliable solutions to supercharge their sense of health.
Workshop Question
- What elements of medicinal inspired branding can your brand look to in order to better communicate the values your product champions with scientific-like precision?