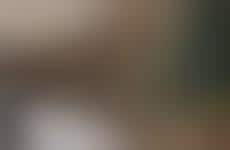 Luxurious retirement homes cater to seniors with financial means
Implications - For some seniors, the idea of being in a retirement home is less dispiriting than it is for others – as those who have the financial means now have the option of entering ultra-luxurious ones. Upscale in both design and service, these spaces exist as income gaps continue to rise around the world, and as personalized experiences become priorities for those who have the luxury to pay more for them.
Workshop Question
- How can your brand personalize its offerings for its more financially secure customers?
Trend Themes
1. Luxury Retirement Homes - Ultra-luxurious retirement homes are becoming an option for seniors with high financial means, creating a trend of personalized experiences for those willing to pay more for them.
2. Sustainable and Wellness-focused Retirement Communities - Retirement communities focused on wellness and sustainability are becoming popular, with an emphasis on fresh food, nature trails, and communal building areas.
3. Urban Senior Living - There is a growing trend of retirees who want to remain in the city, creating a demand for luxury-minded retirement residences that offer modern design, spacious units, and added services.
Industry Implications
1. Real Estate - The luxury housing market for seniors is growing, with an increasing demand for personalized experiences and sustainable community features.
2. Hospitality - Retirement homes are adopting hospitality features such as gyms, spas, dining rooms, and chauffeur services to enhance residents' quality of life.
3. Healthcare and Wellness - Retirement communities that focus on wellness and provide personalized medical support are disrupting traditional retirement home models, creating opportunities for healthcare and wellness professionals.
5 Featured, 44 Examples:
453,767 Total Clicks
Date Range:
Oct 15 — Apr 18