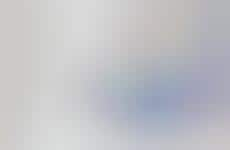 Specialized acupressure treatments alleviate specific symptoms
Implications - Targeted, tech-based acupressure treatments are allowing consumers with mild but persistent health issues to treat themselves effectively at home. These specialized devices come as consumers increasingly seek out personalized products and services that offer them more control in their health-related decisions, rather than always having to rely on professionals.
Workshop Question
- How can your brand cater to consumers seeking personalized products/services that allow them to feel in control of their decisions, within its area of expertise?
Trend Themes
1. Targeted Tech-based Treatments - Consumers seek personalized health products to offer them more control in their health-related decisions, rather than relying on professionals.
2. Acupressure and Acupuncture-inspired Devices - Growing interest in Eastern medicine practices combining relaxation, massage, and pressure point stimulation.
3. Non-invasive Acupressure-based Massagers - Disruptive innovation opportunities in creating affordable and accessible pain relief devices for everyone.
Industry Implications
1. Health and Wellness Industry - Acupressure and Acupuncture-inspired devices cater to consumers' growing interest in natural health remedies.
2. Wearable Tech Industry - Targeted treatments, like those found in intelligent acupuncture devices, drive the growth of the wearable tech market.
3. Beauty and Skincare Industry - Acupressure-inspired skincare systems are part of an emerging trend in health-based beauty.