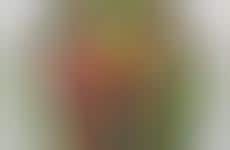 Chefs are using watermelon to substitute meat & fish in novelty dishes
Trend - Culinary experts are expanding their plant-based menu options by introducing roasted and seasoned watermelon to their recipes as a substitute for meat or tuna. With an emphasis on texture and appearance, the use of watermelon as an alternative is mostly offered for a limited-edition run or as a secret menu item, as restaurants try to capitalize on its novelty.

Insight - Consumers are delighted when they are met with creativity from the culinary industry, especially when the products are exciting and accommodating. While outlandish combinations make for an entertaining experience, many offerings in this space are invented to suit specific dietary restrictions. The diversity here does not only spike curiosity in consumers, but it also allows them to feel more included.
Workshop Question
- What limited product/activation would be successful in spiking the curiosity in your consumer base?