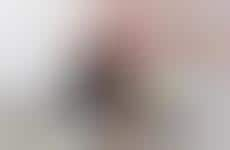 Standard condiments are offered in sphere form to elevate dining experiences
Trend - Brands in the CPG space are offering spherical condiments that can top food whole, or be grated on top of dishes. These spherical condiments include everything from balsamic vinegars to fruity rosés.

Insight - The rise of the experimental, "foodie" consumer who has a nuanced palate has lead to a growing appreciation for futuristic or distinct foods that can be experienced at home rather than only in restaurants. Thus, consumers are seeking out brands that make experiential food experiences accessible–from a cost or useability perspective–so they can easily integrate them into home meals.
Workshop Question
- How could your brand prioritize accessibility for its customers?