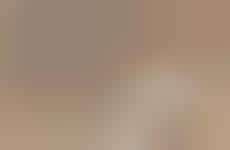 Sustainable community concepts focus on social and ecological advancements
Trend - The potential for architecture to impact and promote environmentally friendly lifestyles is huge, and brands in this space are conceptualizing communities that feature advancements in sustainability—in everything from materials to residents' way of life.

Insight - As consumers think about the future of climate change and how their lives will be impacted by it, lifestyle changes both large and small are top-of-mind. However, in order for change to actually be enforced, consumers require spaces and opportunities that empower a change in lifestyle habits. Thus, providing individuals and communities with the tools to live more sustainability is crucial.
Workshop Question
- How could your brand approach sustainability in an all-encompassing way?
4 Featured, 32 Examples:
191,540 Total Clicks
Date Range:
Mar 19 — Jan 20