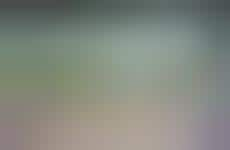 Tech companies are utilizing AI to minimize risk of injuries in athletes
Trend - Tech developers are creating solutions for optimizing performance and avoiding injuries for athletes with artificial intelligence algorithms. These data-driven methods are implemented as wearable devices or as scans. Both formats have features that are able to detect problems, areas for improvement or the magnitude of impact.

Insight - The health and safety of professional and college-level athletes have been strong topics of discussion, with many activists calling on institutions to implement stricter guidelines that will prevent overexertion and injuries, ultimately benefiting the wellbeing of athletes. As this ethical topic continues to grow in public consciousness, a demand for tools that streamline the training and in-game experience takes precedence.
Workshop Question
- In what ways can your brand tap artificial intelligence?