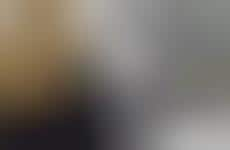 Software tracking eye movement delivers valuable insight to marketers
Implications - Eye-tracking technology is becoming increasingly prevalent in market research in order to optimize user experience in the digital space. Through the use of biometric tracking software via mobile and desktop devices, brands are better able to understand precisely where consumer attention is drawn, and how they navigate the tools. This new technology speaks to the struggle many brands have had in recent years with understanding how to better establish authentic connections with consumers.

.
Workshop Question
- How might your brand leverage eye-tracking software to establish a better connection with your consumer?
Trend Themes
1. Eye-tracking Software Technology - Software-based solutions for eye-tracking technology are becoming increasingly prevalent in market research, providing businesses with irrefutable data on what aspects of their design are garnering the most attention for better user experience optimization.
2. Facial Tracking and Recognition - Companies are utilizing facial tracking and recognition technology for applications like pausing video content when the user looks away. The technology has also opened new doors for market research and authentic connection building with consumers.
3. Integrated Biometric Research Platforms - Companies are simplifying biometric research by creating comprehensive platforms that easily synchronize, visualize, and analyze various forms of biometric data for greater insights. These platforms are also hardware-agnostic, providing users with freedom for continued innovation.
Industry Implications
1. Market Research - By using eye-tracking and biometric technology, businesses can gain better insights into consumer behavior and improve upon user experience to create more authentic connections with their consumers.
2. UX and UI Design - Eye-tracking analytics and facial recognition technology provide designers with accurate and measurable data that can help improve the design of websites and application interfaces.
3. Hardware and Tech Manufacturing - Companies like Tobii Pro are offering specialized hardware and software for biometric research, opening up new markets and opportunities for businesses and manufacturers in this industry.