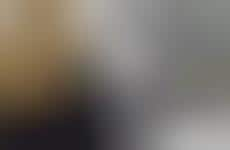 Software tracking eye movement delivers valuable insight to marketers
Implications - Eye-tracking technology is becoming increasingly prevalent in market research in order to optimize user experience in the digital space. Through the use of biometric tracking software via mobile and desktop devices, brands are better able to understand precisely where consumer attention is drawn, and how they navigate the tools. This new technology speaks to the struggle many brands have had in recent years with understanding how to better establish authentic connections with consumers.

.
Workshop Question
- How might your brand leverage eye-tracking software to establish a better connection with your consumer?