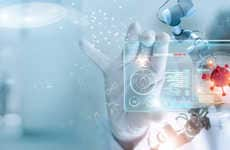 Peer-to-peer support becomes a lifeline for communities overcoming COVID-19
Trend - Individuals are looking for ways to help others amidst the COVID-19 pandemic, and brands are increasingly offering tools and resources that facilitate supportive interactions between people and communities.

Insight - As the world battles the ongoing health crisis, people are being impacted in many ways. Outside of health--lifestyle disruptions, the risks of leaving the home, and the negative impact on mental health are all obstacles that millions around the world are currently facing. Peer-to-peer support looks different right now, but consumers are looking to help others in the ways they can--whether that's in offering their time or their expertise. This surge in charitable endeavors comes as consumers look for positive things they can control, at a time when there's not a lot they're able to.
Workshop Question
- How is your brand facilitating community support at this time?