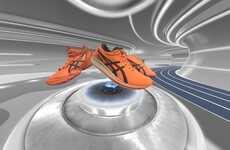 Brands are launching new products in creative ways during the health pandemic
Trend - Since the COVID-19 pandemic has placed restrictions on launch parties, pop-ups, and other events, brands and designers are swiftly adapting by introducing their new products and collections online. Designed to capture attention, these digital initiatives vary in format, with some incorporating a more interactive approach.

Insight - Although COVID-19 restrictions present as obstacles for the experience economy, many Millenial consumers are still looking for ways to safely engage in various events from the comfort of their homes. This desire is partly motivated by fandom and partly by curiosity, enabling individuals to connect in the digital space and experience some sense of normalcy amid the many disruptions of daily life.
Workshop Question
- How might your brand debut a new product/service during a crisis?
4 Featured, 35 Examples:
105,723 Total Clicks
Date Range:
Mar 20 — Apr 20