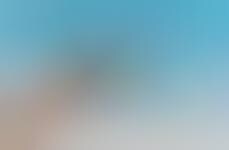 High-powered protein sources are incorporated into kid-friendly forms
Implications - Whether in the form of pre-made snacks or supplement powders, protein-powered products that ensure children consume an adequate amount of energy-boosting food and drink are winning over wellness-driven parents. This progression highlights the relationship between adult and children's wellness fads, as well as the interest in child-safe healthcare products that satisfy the same expectations as products championed for their adult parents.

As a result of the increased focused on health and wellness over the past decade, many parents today are more educated about and concerned with their children's nutritional needs than ever before.
Workshop Question
- What new health ideas can you refocus in order to appeal to wellness-driven parents?
Trend Themes
1. Functional Foods for Kids - Parents are seeking functional snacks and drinks that satisfy their children's nutritional needs while providing extra benefits.
2. Plant-based and Protein-rich Options for Kids - Companies are offering plant-based and protein-rich options for kids to provide more nutritious and better-for-you meal options.
3. Targeted Nutritional Products for Kids - Companies are catering to the specific nutritional needs of kids with targeted shakes, powders and snacks.
Industry Implications
1. Food and Beverage Industry - Companies can explore new ways to innovate their kids products with more health and wellness focused options.
2. Healthcare Industry - The healthcare industry can benefit from developing more child-safe supplements and probiotics.
3. Education Industry - Schools can offer healthier snack and meal options for kids with the rise of functional and nutritious foods.
5 Featured, 41 Examples:
40,272 Total Clicks
Date Range:
May 18 — Jan 21