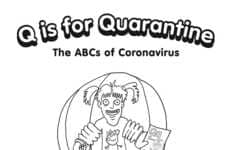 To ease social distancing for kids, brands are launching & updating games
Trend - The COVID-19 pandemic has forced social distancing measures on many communities and brands are responding to the need to stay at home with enhanced gaming experiences for consumers. Typically geared toward kids, these games and activities help pass time, often in ways that are educational.

Insight - The need to socially distance and stay at home can be especially hard on kids who have a tendency to be restless when they feel bored and under-stimulated. Since this may be distracting to working parents, solutions that can effectively entertain a child during the pandemic are being prioritized. Parent are seeking out offerings that are accessible and don't require much supervision, with an emphasis on activities that inform children on the importance of social distancing.
Workshop Question
- How might you gamify the stay-at-home experience?