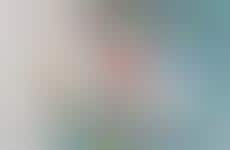 "Invisible" skin and hair products offer seamless care
Trend - Brands in cosmetic and hair care industries are prioritizing "invisible" products that go on clear, ensuring that consumers can use the products with discretion. Everything from skin-enhancing masks to dry shampoos are prioritizing "clear" applications.

Insight - With North American consumers now being passionate about self-care and everything that falls under that umbrella—including skin and hair care, fitness, and mental wellbeing—these individuals are now prioritizing products that can be seamlessly integrated into their routines without effort. Balancing "self-care" can be time-consuming, so products that are able to offer efficiency and discretion are appealing to consumers.
Workshop Question
- How is your brand prioritizing seamless product experiences?