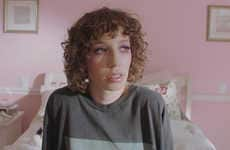 Brands offer more frivolous solutions for the mundane aspects of self-isolation
Trend - In the last couple weeks, the government-mandated isolation and quarantine of people around the world have had both micro and macro impacts on individuals and societies. For some of the more personal, frivolous concerns that consumers have, brands are responding by offering small, playful products that can be enjoyed in isolation.

Insight - Though most understand the seriousness of the COVID-19 pandemic, that doesn't underscore the human need to play, socialize or enjoy the smaller things in life. Consumers in isolation are craving entertainment in many different forms, and seek out brands that are able to help them pass the time, or enjoy it, in a way that's playful and lighthearted.
Workshop Question
- How is your brand supporting its customers or employees and this time?
5 Featured, 34 Examples:
59,803 Total Clicks
Date Range:
Mar 20 — Apr 20