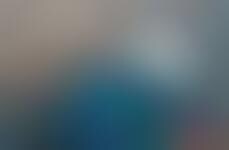 Brands offer financial support for those affected by the COVID-19 outbreak
Trend - With the economic fallout that's come from the COVID-19 outbreak, some brands are looking to financially support their employees, other businesses, or people affected in general. At a time when lay-offs and social distancing are affecting so many, the effort of a handful of brands to help others sets a precedent for how successful businesses can contribute in uncertain times.

Insight - The COVID-19 outbreak is a crisis that's unprecedented in modern history, and for many consumers, it's exposed flaws in how capitalism operates. People are increasingly demanding equal protection from both institutions and businesses in a system that allows for too many people to live without reasonable financial comfort--and certainly doesn't leave room for them to afford losing their jobs in the midst of global crisis. Brands that acknowledge and aim to mitigate this fact set a precedent for what non-exploitative capitalism looks like.
Workshop Question
- How is your brand offering support to employees and customers at this time?
4 Featured, 36 Examples:
27,663 Total Clicks
Date Range:
Mar 20 — Mar 20