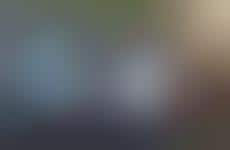 Social media platforms are creating new tools to help voters through the process
Trend - Social media platforms are increasingly taking a serious role in elections and creating tools to help voters. The new tools will encourage voter registration, counter misinformation, fact-check content, and direct users to political ad libraries. These new tools make election information more accessible than ever before.

Insight - With the mass amount of content posted to social media, many users are concerned about the spread of inaccurate or misleading information and the negative impact it can have on the democratic process. This is due in part to the fact that social media platforms facilitate a rapid spread of information, which can create problems when unchecked, and has in the past. These concerned individuals may turn to platforms that take their influence seriously, and actively work against misinformation.
Workshop Question
- How can your organization help combat disinformation from social media?
4 Featured, 34 Examples:
24,905 Total Clicks
Date Range:
Oct 19 — Jun 20