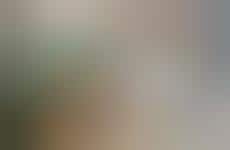 Co-living spaces are adapted with modern designs and functions
Trend - Co-living concepts are becoming more common, and architects and designers are adapting these spaces with modern functions that include everything from self-service shops to pet-specific layouts.

Insight - With cities growing in population and cost of living going up with it, people who live in these dense environments are increasingly looking for flexible and affordable housing solutions that account for their lifestyles. The concept of property ownership is unreachable for many Millennials and Gen Z consumers, and so instead they seek out modern living options that offer them both autonomy and a sense of community.
Workshop Question
- How does your brand adapt to the needs of Millennial land Gen Z consumers?
4 Featured, 36 Examples:
301,782 Total Clicks
Date Range:
Mar 19 — Jun 20