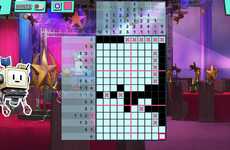 Brands are launching true crime experiences with immersive elements
Trend - As the true crime genre has grown in popularity over the last couple of years, stories have been adapted in different formats—from TV shows to podcasts. Now, creators are looking to enhance the experience through various immersive features, whether that be problem-solving games, interactive maps, or something else.

Insight - Driven by curiosity, individuals are fascinated by the darker nature of their psyche and as a result, many consume content that offers them a glimpse into this world. As the availability of technology allows for more immersive experiences, consumers—who are eager to observe and better understand this side of human behavior—look for increasingly interactive content that will enlighten, as well as entertain them.
Workshop Question
- What interactive feature/s could you include into your product/service in order to enhance consumer experience?
4 Featured, 32 Examples:
55,147 Total Clicks
Date Range:
Apr 20 — Jun 20