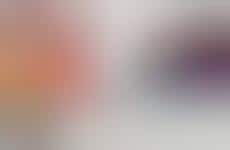 Programmable sports toys allow children to learn and practice STEM skills
Trend - In order to get children interested in STEM, brands are creating programmable toys that are themed around sports. These products come in different forms and include connected toy soccer balls and programmable robots that play basketball.

Insight - Knowing the importance of building STEM skills from a young age, parents are increasingly prioritizing tech-based educational experiences for their children. However, to keep kids interested in learning skills like programming, there has to be an element of play involved. Merging skill-building with recreational elements that are more familiar to children ensures that they're able to maintain consistency in the process of learning.
Workshop Question
- How could your brand better merge educational experiences with recreational ones?
4 Featured, 32 Examples:
64,600 Total Clicks
Date Range:
Feb 19 — Jun 20